From: Hall, Jacob H.; Biography of Gospel Song and Hymn Writers, Fleming H. Revell Co., 1914 (reprinted 1971 by AMS Press, Inc., New York, NY)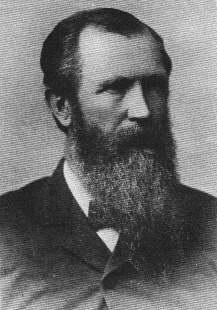 ---
<-- RMMACINT.JPG: R.M. Macintosh
died July 2, 1899, Atlanta GA; buried July 4th 1899, in the cemetery at Oxford GA. "Only his own songs were sung at the funeral service."
---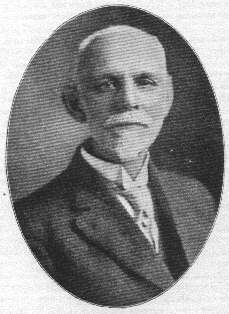 ---
<-- JHFILLMO.JPG: J.H. Fillmore
Was still alive as of the publication of this book.
---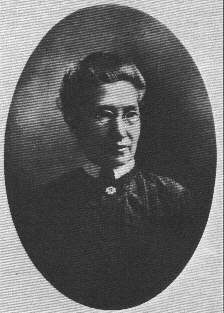 ---
<-- EEHEWITT.JPG: E.E. Hewitt
---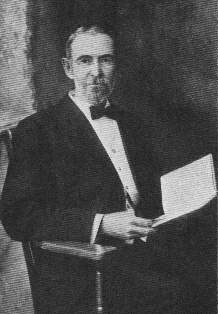 ---
<-- JOATMANJ.JPG: J. Oatman Jr.
---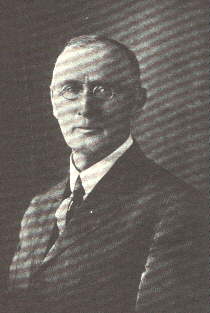 ---
<-- HNLINCOL.JPG: H.N. Lincoln
The Cyber Hymnal lists H.N. Lincoln as one of the pseudonyms of Fanny Crosby; however, this book lists, under this name:

Horace Neely Lincoln was born May 14, 1859, in Mexico, MO. In the fall of 1866, the family embarked in covered wagos for Texas. H.N. Lincoln attended his first music school at the age of ten, and taught his first singing class in 1880. In 1885, his first song book, "Gospel Carols," appeared. The first real successful book he authored was "Songlad Messenger," "Songland Melodies" is his most successful. Married Sept. 4, 1887, to Etta Lee Thurmand. Graduated 1898 frmop the Chicago National College of Music. As of 1914, he resided in Dallas, TX.
---
---
<-- IHMEREDI.JPG: I.H. Meredith
Isaac H. Meredith was born at Norristown, PA, March 21, 1872. His father played the violin and his mother sang in the choir. By age ten, he was taking organ lessons, sang alto in the church choir by age twell, and was converted at age thirteen through the personal invitation of his brother. Sang for a number of years, each Sunday morning, to prisoners in county jail. Summer 1891, vacationing in Ocean Grove NJ, was invited to sing in evangelistic meetings held by Dr. Munhall; shortly after, entered into evangelisting work himself and began composing gospel songs Still alive as of 1914.
---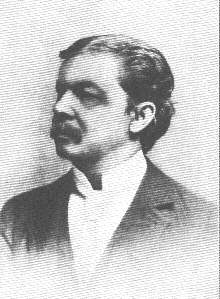 ---
<-- JRMURRAY.JPG: J.R. Murray
James Ramsey Murray was born at Mallard Vale, Andover MA, March 17. 1841; died in Cincinnati OH, March 10, 1905. Began a business career with the Tyer Rubber Company, but his musical talent was so pronounced that his friends encouraged him to devote his life to music. Attended the Musical Institute at North Reading, MA, 1856 - 1859. 1862, enlisted in the Civil War as a musician. After the war, accepted a position with publishers Root & Cady in Chicago as editor of the Song Messenger. In 1871, after the great fire, he returned to Andover and resumed teaching. Married Isabel Maria Taylor, 1868. In 1877, he edited "The Songs of P.P. Bliss," after Bliss' death. In 1881, called to Cincinnati OH to edit The Musical Visitor for the John Church Co. "The last great labor Mr. Murray was engaged on at the time of his breakdown and subsequent death was seeing through the press five volumes of Wagner's music dramas, with full score, original German text and a smooth and excellent English translation."
---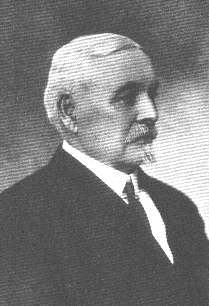 ---
<-- CCCASE.JPG: C.C. Case
Charles Clinton Case was born near Linesville, Crawford Co, PA, June 6, 1843. When he was about four years old, the family moved to Gustavus, OH, where Mr. Case still lived as of 1914. Learned to play violin at age eight or nine. He had an intense longing to sing, but his parents discouraged him, thinking he had no talent in that direction. He was not allowed to attend singing school until sixteen years old, and then did so without the consent of his parents, borrowing the money from a neighbor. April 1866, married Annie Williams. Attended "Normal" singing schools beginning in 1868. Close friend of James McGranahan. For ten years, he served as songleader and soloist in D.L. Moody's meetings.
---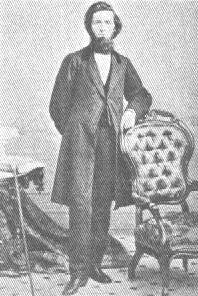 ---
<-- LCEVERET.JPG: L.C. Everett
Born Virginia, 1818; died Elmira NY April, 1867 while on his return from Europe. Studied church music, believing it would be valuable to him in his chosen work as a minister. With his brother, went to Boston for a thorough musical education. The L.C. Everett Co., prior to the Civil War, had over 50 teachers of vocal music in the Southern and Middle Atlantic states. L.C. passed away before the "gospel song era," but had composed many anthems and hymn tunes. Most popular collection - "The Wesleyan Hymn and Tune Book."
---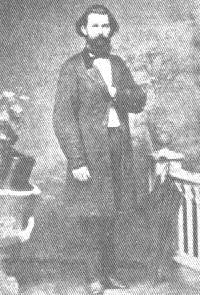 ---
<-- ABEVERET.JPG: A.B. Everett
Asa Brooks Everett was born in Virginia in 1828; died near Nashville TN in September 1875. Started out to be a doctor, but became interested in music and, with his brother, L.C., studied in Boston. A.B. took a further four year course in music in Leipzig, Germany; on his return to America, worked with his brother in an effort to develop an easy, practical and scientific method of elementary class instruction. Most important publication - "The Sceptre," published by Biglow & Main.
---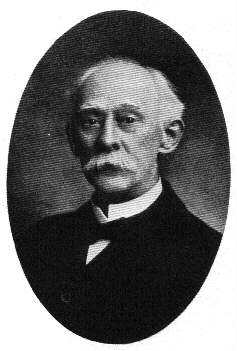 ---
<-- HPMAIN.JPG: H.P. Main
Hubert Platt Main was born at Ridgefield, CN, August 17, 1839. His father was an old-fashioned singing school teacher of unusual skill and success. He attended singing school until 1854, when he went to New York City and worked as an errand boy in a wallpaper house; in April 1855, he became errand boy in the piano house of Bristow & Morse. That same year, he helped his father edit the "Sunday School Lute" songbook by I.B. Woodbury. In 1867, he was called to fill a position in William Bradbury's publishing house, and on Bradbury's death in 1868, the publishing house of Biglow & Main was formed as successors to Bradbury's company. In addition to publishing, H.P. Main wrote over a thousand pieces - part song, singing school songs, Sunday School music, hymns, anthems, etc. He was also a collector of music books; in 1891 he sold his collection of over 3500 volumes to the Newberry Library of Chicago, where they are known as the "Main Library."
---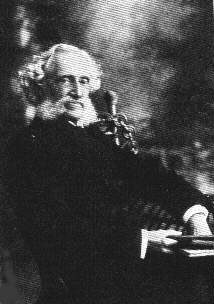 ---
<-- LOEMERSO.JPG: L.O. Emerson
Luther Orlando Emerson was born at Parsonsfield, ME, August 3, 1820, descended from distinguished English ancestry. His parents were musical, and although L.O. considered entering the medical profession, his love for music led him to a course of musical instruction under I.B. Woodbury. He began composing as director of the choir in Salem, MA. In 1847, he married Mary Gore. In 1853, he decided to make an effort to make an effort to put his music before the public, and went to Boston in search of a publisher; the result was called the "Romberg Collection." In 1857, the Oliver Ditson Company of Boston became his publisher. The first frut was "Sabbath Harmony," 1860, followed in 1863 by "Harp of Judah," containing his anthem, "Guide Me, O Great Jehovah." He was held in high rank as a singer as well, a powerful baritione, and as a lecturer on musical subjects. As of 1914, he had produced 72 volumes of music, and was still actively working, living in the Hyde Park section of Boston.
---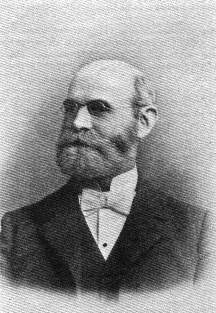 ---
<-- WJKIRKPA.JPG: W.J. Kirkpatrick
Born Feb. 27, 1838 (in Pennsylvania?). His father was a school and music teacher and well known as a musician. In 1854, he left home to study music and learn a trade (carpentering). In February 1855, he joined the Wharton St. Methodist Episcopal Church in Philadelphia, and from that time devoted himself mostly to sacred music. His work in music publishing began when he impressed publisher A.S. Jenks with his ability to write down melodies as he heard them. During 1872 - 1875, his first popular gospel songs were written and published. After the death of his wife in 1878, he resolved to abandon the furniture business and pursue music. From 1880 to 1897, he published forty-nine collections of music, and another forty-two between 1897 and 1914. As of 1914, he lived in Philadelphia, with a winter home in Florida.
---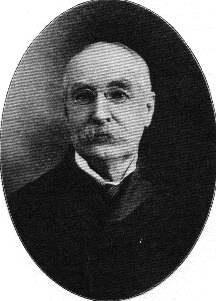 ---
<-- EEREXFOR.JPG: E.E. Rexford
aBorn Johnsburgh, NY, July 16, 1848; moved to Wisconsin when about 8 years old. His first attempts at verse-writing, while very young, were published in a New York paper, and by age 16, he received his first check for literary work. He paid his way thorugh college by writing and selling stories and poems. While in college, publisher H.P. Danks wrote him, offering to pay him three dollars apiece for writing song lyrics; he submitted nine, of which he was paid for six and the other three were never accounted for. In addition, he wrote several gospel songs for composer and publisher George F. Root. One of his most popular songs, "O Where Are the Reapers?" started out as "O, We Are the Reapers;" the title was changed at the suggestion of Ira Sankey and D.L. Moody, who thought the "we" would sound too much like Moody and Sankey thought themselves the "great and only" reapers. Hymn-writing was mainly a side issue for Rexford - for fourteen years, he was in charge of the floricultural department of Ladies' Home Journal, and wrote many articles on gardening for other magazines as well. As of 1914, he was living in Shiocton, WI, serving as organist for the Congregational Church there.
---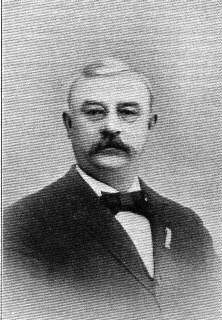 ---
<-- WAOGDEN.JPG: W.A. Ogden
William Augustine Ogden was born in Franklin County, OH, October 10, 1841. He began studying music at age eight; by age ten he could read church music fairly well, and soon after he could write down a melody he heard sung or played. In the Civil War, he enlisted in the Thirtieth Indian Volunteer Infantry, and organized a male choir among the soldiers. After the war, he continued his study of music, and in 1870 published his first song book, "Silver Song." In 1881, he moved to Toledo, OH, and in 1887, became Superintendent of music for the public schools of Toledo. He was a prolific composer of both words and music, and his writing was always characterized with beautiful thoughts. He was an educated musician and possessed most excellent taste, so that his compositions are models of beauty and correctness. Prof. Ogden died Oct. 14, 1897. The funeral was said to be one of the largest ever seen in Toledo.
---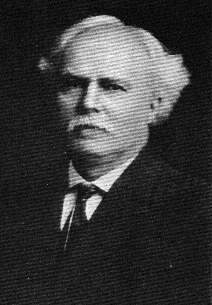 ---
<-- ESLORENZ.JPG: E.S. Lorenz
---
---
<-- JWILSON.JPG: Jennie Wilson
Born near South Whitley, IN. Whe she was about four years old, an attack of spinal trouble resulted in rendering her an invalid. Not being able to attend school, she studied at home and received some musical instruction. Her first hymn was entitled "All the Way," and, not knowing of its publication, she was pleasantly surprised when it was found in new songbooks purchased by a Sunday School in her neighborhood. Baptized in 1881, carried on a chair into a beautiful, tree shaded stream, and, in her words, "it gave me much joy to thus confess my dear Savior." Her death occurred September 3, 1913, in her fifty-sixth year.
---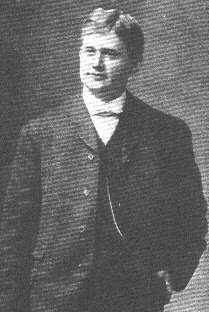 ---
<-- CDTILLMA.JPG: C.D. Tillman
---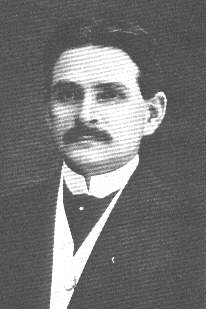 ---
<-- WEMHACKL.JPG: W.E.M. Hackleman
Born Feb. 28, 1868. Attended district school and singing school, and by age 17 began teaching singing classes. Studied music at the Toronto Conservatory of Music in Canada, and in New York City. He remained busy composing, editing song books, and leading music in State and National Conventions of the Christian Church. Married to Peral Damie Conner in 1899, and as of 1914, lived in Indianapolis, IN. Maintained a hymnological library said to be one of the largest and best in the country. Served as president of the National Association of Church Musicians.
---